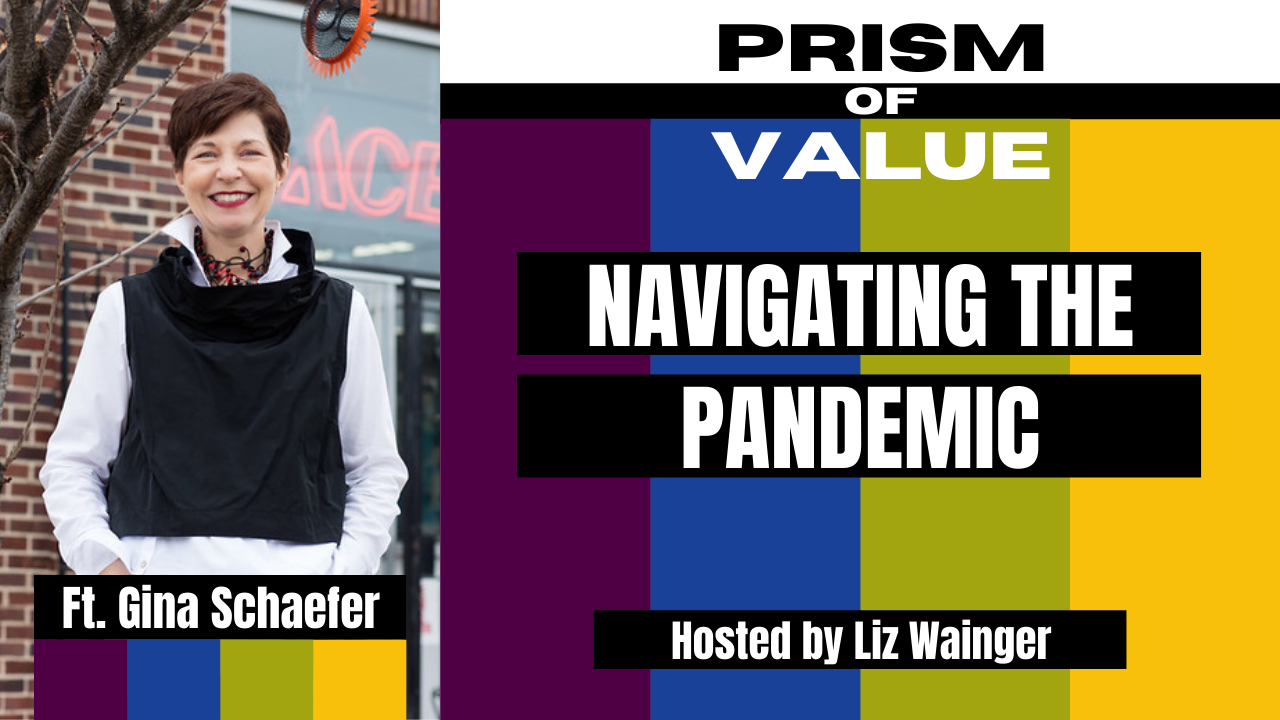 Gina Shaefer, who operates 13 Ace hardware stores throughout the Washington, DC region is an optimist through and through. Her positivity and commitment to doing business that does good for her employees and community have enabled her to come through challenging times of the pandemic stronger than ever. In this episode, Gina shares her secrets of staying power and success: hint listen to everyone carefully and be prepared to communicate often and in different ways. And signs of optimism: sales of flower pots are up.
To listen on your favorite channel, go here: https://waingergroup.com/in-the-news/podcast/
Key Takeaways:
0:00 Intro
1:37 Gina talks about how the pandemic affected their keys business and also talks about the businesses that saw a huge increase in their sales
3:05 Gina talks about some of the things that she is seeing in terms of sales as they are reopening their businesses
4:28 Gina talks about when she started her company, how she started it, why she started it, and the challenges she has been experiencing
6:21 Gina talks about how past challenges she faced in the business prepare her for last year during the pandemic
8:56 Gina talks about the importance of creating a corporate culture and also talks about the fundamentals of creating one
10:58 Gina also talks about the importance of allowing people to be who they are even if they are working for you
12:59 Gina shares her advice to leaders on how they should better their communication skills so that every person in the organization can understand what the message is
14:16 Gina talks about the different modes of communication that they use in their organization and why she feels they are the best
15:27 Gina also talks about how they ensure communication flow or that information is distributed evenly in their organization
17:38 Gina talks about how she was able to keep all her stores open during the pandemic the decisions she made, and how she navigated through all that
19:31 Gina talks about the lessons that she learned during the pandemic that she will always use going forward
21:59 Gina also talks about things that she now knows that she wish she had known at the beginning of the pandemic that she would have done things differently
23:36 Gina talks about the importance of keeping partnership and always having a network of all kinds of people
24:31 Gina also talks about the CCA and the ILSR companies, what they are, what they do, and how they partner with them
26:07 Gina talks about philanthropy and giving people a second chance and why all leaders should embrace this
28:29 Gina shares her thoughts on how she feels being part of the recovery that people are experiencing from the pandemic and how her company is also a part of it
29:25 Gina talks about what she is most looking forward to after the reopening from the pandemic
Shows Mentioned:
CCA Global is a professional services organization. We collaborate with the industry to provide the latest opinions on the future of customer experience. Our operational excellence program is designed to recognize and reward leading practices in customer service operations.
SodaStream International Ltd. is an Israel-based manufacturing company best known as the maker of the consumer home carbonation product of the same name. The soda machine, like a soda siphon, carbonates water by adding carbon dioxide from a pressurized cylinder to create soda water to drink.
Zoom Cloud Meetings is a proprietary video teleconferencing software program developed by Zoom Video Communications. The free plan allows up to 100 concurrent participants, with a 40-minute time restriction. Users have the option to upgrade by subscribing to a paid plan.
Popeyes is an American multinational chain of fried chicken fast-food restaurants that was founded in 1972 in New Orleans, Louisiana, and headquartered in Miami, Florida.
Jubilee Jobs provides professional, compassionate job placement into marketplace jobs for people eager and ready to work.
Quotes Mentioned:
"We never have a bad day."
"Going into the pandemic, nothing truly prepared us for it."
"We are never 100% perfect."
"Even gangs have a culture."
"Nobody ever hears things the exact same way, which means we have to say it sometimes 18 times."
"Visually presenting information is helpful for folks."
"If someone's going to ignore the boss, they're going to ignore everybody."
"You can't anticipate stuff but have some of the foundational elements in place."
"Always keep networks because you don't know what's coming down the pike."
"Everyone should always geek out about something."
Guests Social Media Links:
LinkedIn: https://www.linkedin.com/in/gina-schaefer-56380a8/
Twitter: Hardware_Gina
Website: A Few Cool Hardware Stores