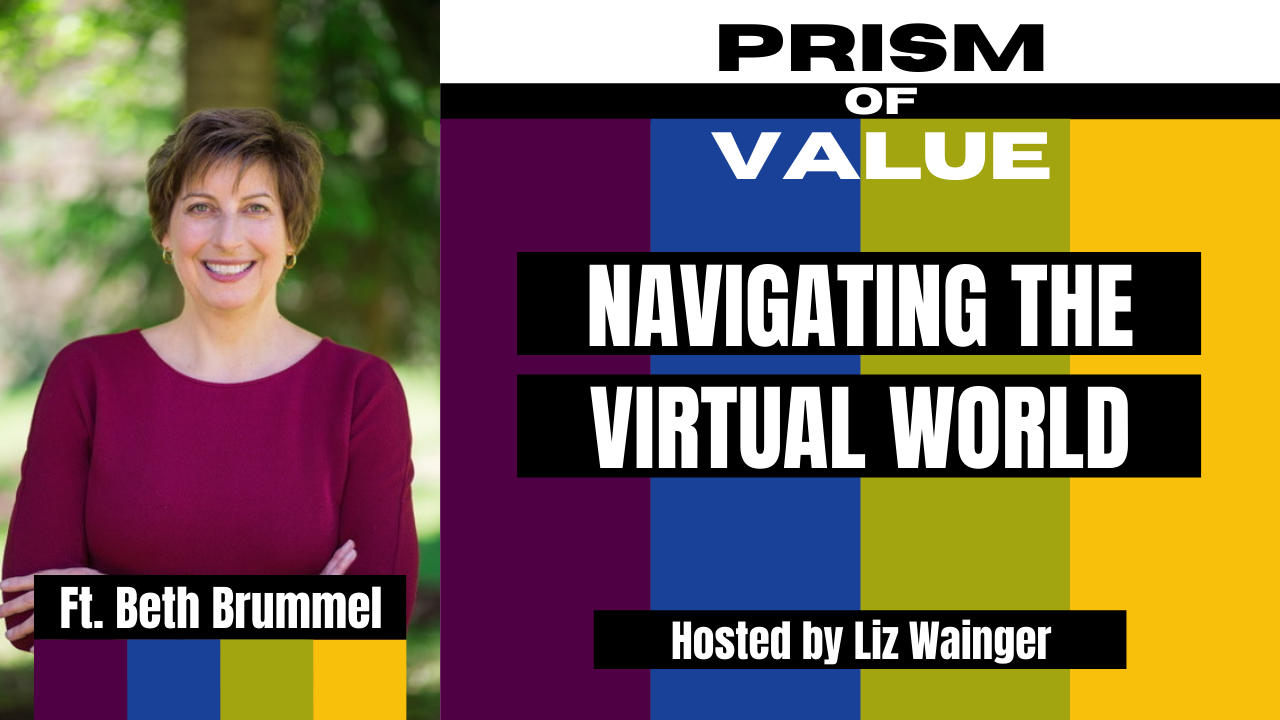 The winter of the pandemic was challenging for everyone, especially arts organizations, like Wolf Trap Center for the Performing Arts. But one thing that Chief Operating Officer Beth Brummel says has gotten them through it all, was the strong relationships they've built with their publics over the last half-century.  And now for their 50th Anniversary, they have a lot to celebrate.  Beth shares how this beloved community organization navigated the challenging waters of the pandemic last winter, finding hope and resilience.
"When the staff also could see the kind of relationship the organization has in the community, there was a real sense of pride, even though it was so sad what we were doing was so difficult and so challenging."
To listen on your favorite podcast channel, go here: https://waingergroup.com/in-the-news/podcast/
Key Takeaways:
0:00 Intro
0:47 Beth talks about what she thought of the pandemic when it first hit and if she thought it would last and what they did after it hit
3:59 Beth talks about the technological and the psychological issues that the staff and the organization faced working virtually from home due to the pandemic
8:29 Beth talks about culture in workplaces and how their culture has shifted due to the impact from Covid and working from home and if it's a good shift
11:39 Beth talks about how they communicated what was happening to their staff after the pandemic and if they did any programming to help in working remotely and how they used the money they were to use for a promotion that year
15:22 Beth talks about the programs that Wolf Trap has to help the community especially singers and how those programs were affected by the pandemic and what they are doing about it
18:03 Beth talks about what she feels the future will be and what the summer festivals look like in the future
20:16 Beth also talks about the hardest thing about adjusting to the pandemic, she also talks about the best thing and most surprising thing that came with the pandemic
22:34 Beth shares the advice that she would give to others based on her experience, what she has learned and what she know now that she wished she knew then
Shows Mentioned:
Filene Center: Iconic, architectural outdoor concert amphitheater in a national park with covered & lawn seating.
Zoom is a videotelephony proprietary software program developed by Zoom Video Communications. The free plan provides a video chatting service that allows up to 100 concurrent participants, with a 40-minute time restriction. Users have the option to upgrade by subscribing to a paid plan.
Opera is an art form in which singers and musicians perform a dramatic work combining text (libretto) and musical score, usually in a theatrical setting. Opera incorporates many of the elements of spoken theatre, such as acting, scenery, and costumes, and sometimes includes dance.
The Ravinia Festival is the oldest outdoor music festival in the United States, with a series of outdoor concerts and performances held every summer from June to September. In Ravinia Park's first summer of 1905, it hosted the New York Philharmonic, and the prairie style Martin Theater dates from this time period.
The Hollywood Bowl is an Amphitheatre in the Hollywood Hills neighborhood of Los Angeles, California. It was named one of the 10 best live music venues in America by Rolling Stone magazine in 2018.
Tanglewood is a music venue in the towns of Lenox and Stockbridge in the Berkshire Hills of western Massachusetts.
The Music Moves Us fund supports our groundbreaking education and community initiatives, promotes next-generation artists, and strengthens operations to ensure a future of music for all.
Quotes Mentioned:
"We work hard and we play hard at Wolf Trap."
"Everybody understood what was going on because of the external environment and external forces."
"To be the group of people who had to be a part of not having a summer season was just very depressing and yet you knew exactly why and it was just what we had to do."
"We are really hopeful with the vaccine now here, we know we have a difficult winter to get through."
"We felt like if we're going to put our energy in anything, we should really think about what that summer potential can look like."
"We are in a period right now very much of constricting, constraining."
"You have to be in touch with people, you have to touch base with them."
"If you need a minute, take a minute."
"The precision in your communication is so important."
Guests Social Media Links:
LinkedIn: https://www.linkedin.com/in/beth-brummel-0767a06/
Website: https://www.wolftrap.org/
Twitter: https://twitter.com/Wolf_Trap