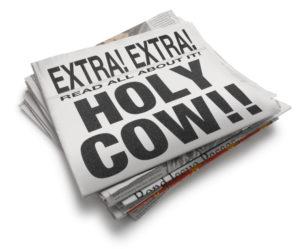 In the past month, the headlines have been filled with companies, politicians and companies facing crisis communications issues large and small. While ObamaCare tops most of the news, it isn't the only thing facing harsh criticism.
Recently, in advance of Scandal star Kerry Washington's stint as guest host, the show was taken to task for its lack of women of color in its cast.  Of the 137 cast members who have regaled audiences since the show started in 1975, only four have been black women.  And just a few weeks ago, cast member Keenan Thompson, one of two African American men in the current cast noted in a TV Guide interview that the death of women of color was because there just are not any black female comedians with the skills and experience. "Like in auditions, they just never find ones that are ready," he was quoted as saying.
Instead of ducking the negativity, SNL lampooned itself with the same no holds barred, biting irreverence they unleash on politicians, Hollywood and our most hallowed traditions and beliefs.  And it was a textbook response to handling bad PR because it hit the issues dead on and stayed true to its saucy brand position with its opening sequence featuring Washington having to play various African American women seemingly at once while highlighting that there were plenty of white males in the cast who could play Matthew McConaughey.
But simply acknowledging the issue won't be enough.  The true test will be whether they actually change the way they do things and include more women of color in their retinue. And we as viewers should hold them accountable.