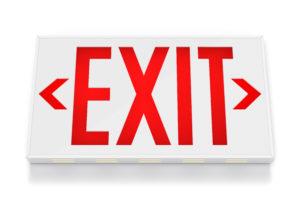 As an avid runner and supporter of various nonprofit causes, springtime means deciding, which 5Ks and 10Ks?  Until 2012, the Komen 5K in Washington, DC, was always at the top of my list. It was a positive and powerful brand that I admired.  For more than 15 years, I ran that race until they so bitterly disappointed me with their decision to withhold funding from Planned Parenthood, which I wrote about in this post.
You'd think that three years later, I'd be over it. But I'm not. The reason isn't just that one very poor decision. Rather, it's a sense that Komen lost its way, having become more a rapacious business than a cause.  The organization seems more interested in selling "pink" rather than "inspiring" pink.
To be sure, the Komen Foundation was in the forefront of raising awareness and encouraging more dollars and academic support for research into this devastating disease—a capricious predator that has terrified and claimed the lives of far too many good women and men.  But once the scandal hit, I couldn't help but wonder, where does the money go? Had Komen "sold out" in its quest to raise more funds?
Last fall Komen faced another PR challenge when the foundation announced it was entering into a partnership with energy company Baker Hughes. The campaign included a $100,000 check and the painting of a thousand fracking drills pink. The announcement quoted the company as saying that this was their way of doing "their bit."  Puns aside, this partnership raised eyebrows because of the concern that fracking actually might inject carcinogens like benzene into the surrounding area—something that should have at least given the Komen collaborators a reason to pause.
What should organizations do to avoid such troubling lapses?
Put values first.  Examine your values, vision, and mission, and then audit your activities to make sure they live up to the words on paper.
Be above reproach.  You must be extra careful following a scandal and apply, not just the legal test, but the smell test to high-profile activities. Vigilance to head off anything that might stray—or might be perceived as straying—from your values is crucial.
Communicate with your supporters.  Your supporters, donors, and followers need to be informed with routine and regular communication to help them understand the whys and wherefores of your activities—especially following one or more questionable events.
Be consistent.  If your organization was called out for a breach of its public or institutional trust, it's even more important that you signal that it was not the rule but the exception. Consistency in everything you do going forward will nudge followers toward recovery and your reputation toward restoration.
My frame around the Komen Foundation was already broken; now, it's shattered.  As a result, they've lost my trust and are unlikely to do anything right now that would help rebuild that bridge.  So many years of great work is tarnished.  And I suspect that I'm not the only one who can't see past the stain.
So as I think about where I'll put my money and my feet, I believe I hear Avon calling.