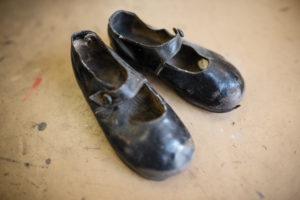 There is an old saying that the shoemaker's children are often the last to get shoes.  The same thing holds true for communications professionals.  We are so busy helping our clients and bosses reveal and reinforce their value that we often neglect the same efforts for ourselves.  Figuring out just what your message is and how best to express it is difficult, even for those who do this for a living.
Earlier this year, I looked at my website and realized it wasn't getting my point across clearly.  With my book Prism of Value® coming out, I knew I needed to refresh the content on my site to bring those messages into sharper focus.  As I started to rewrite copy and worked with my stellar website designer – Village Green Consulting – it became clear we needed an overhaul.  Simply making copy tweaks wasn't going to be enough and the back-end coding was a mess.  And so began a six-month journey – an often arduous, frustrating and exhilarating journey – to create the website that I am pleased to officially debut.
Being a "client" myself reinforced some powerful lessons
Resistance is part of the process.
As much as we may want something, we often resist the necessary change to reach the finish line.  I often dragged my feet, ignoring my designer's questions, mainly because I didn't have good answers.  The result was a stalled project. It's a good reminder that when clients don't get back to me with comments, it's may be because they are struggling with the answers, too.
Messaging is hard work.
You have to make choices and put a stake in the ground about who you are, what you stand for, and what value you bring to others.  And there is a temptation to get stuck in the "prism of me," droning on about services and experience without considering how your audience benefits from what you offer.
Communication is an ongoing process.
The creation of a website or profiles in social media is not the end, but the beginning. To be effective, you have to continually update and engage.  You have to start, own and nurture conversations with the people who matter most to your success.
May this website be the beginning of new conversations with you.