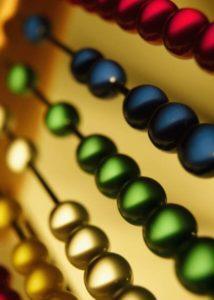 Feeling underappreciated?  Here's a refresher about why marketing and corporate communications executives matter so dearly to the larger organization.  Pull these out these anytime you're challenged about your job, or want to strengthen your ties to other top leadership.
Big Picture Thinking
As a communications and/or marketing executive, you're in the crow's nest.  You have an opportunity to see what the entire organization is doing and how it fits into your industry, sphere, environment, or backdrop.  You've also got a pretty good handle (and if you haven't, you should) on what each department is doing. And you can help executive leadership work to unite everyone's responsibilities toward accomplishing ultimate goals.
Organization- or Corporation-Wide Context
Because you work across all aspects of your enterprise,  you not only know what each department is responsible for, you also know the role each plays in your organization's success.  You are also in an exceptional position to facilitate connections that strengthen messages externally and within your own walls, make sure everyone is on the same page.  This is more than message discipline.  This is about building a strong culture.
Short- and Long-Term Perspective
As your organization's chief storyteller, you likely know a great deal about your enterprise's history and, therefore, have the opportunity to see every action and reaction in terms of what has gone before and what is likely to happen in the future.  You are an expert in not only communications, but in the field in which your firm or organization operates.  And you are best positioned to be the "go-to" expert for future direction.
Intersection between Internal and External
Communications teams are a critical link between the organization and the outside world. You hear the conversation from both sides–the ideas and messages that your enterprise wants to convey, and the concerns, pain, and aspirations of the clients, donors, customers, partners and others you want to reach and engage externally.  You are in the best position to translate what you understand about your external audiences to those inside the organization and assess whether your audiences are responding the way your enterprise hoped and intended. You are the minder of perceptions.
The Internal Bridge
You live at the nexus of every operation that your organization is involved in.  This makes you the ultimate "silo" smasher.  You can break down artificial internal or departmental barriers and help different aspects of your organization or firm understand how their work aligns with others'. Because everything involves communications, you also have an exceptional opportunity to help align your enterprise and facilitate collaboration toward achieving overarching objectives and goals.
An Agent of Change
The world outside is far from static. By bringing the outside in, communicators are able to help our organizations modify its goals and operations to meet a rapidly-changing universe.  Sometimes this requires making internal changes.  And communications can lead the way because of its skill at big picture thinking, short and long-term perspective, and ability to break down internal barriers.
Do you have other thoughts about what makes communications people so valuable to their organizations? We'd love to hear them.
For more about how Wainger Group can help you communicate both your own value and that of your enterprise, reach us at info@waingergroup.com.