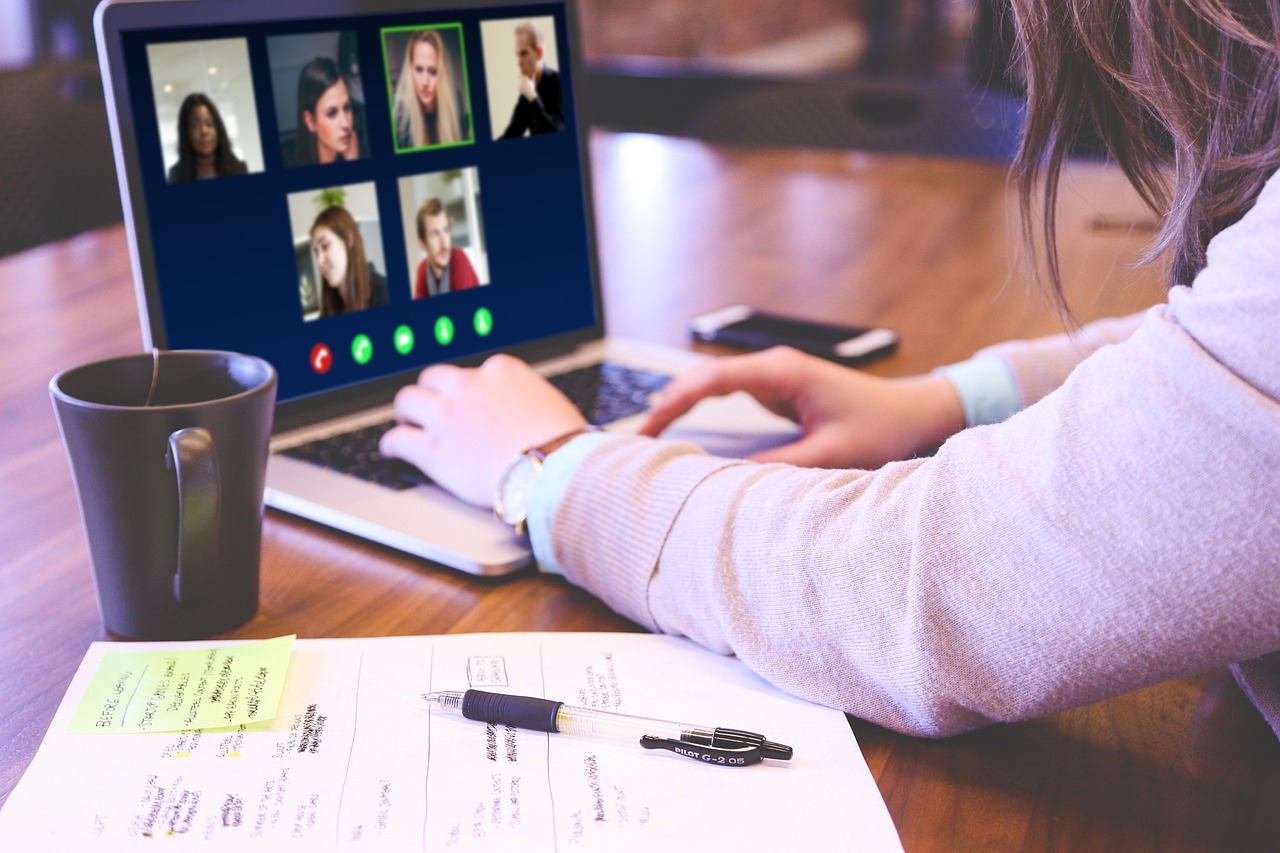 Guest Post by Veteran Broadcaster Jan Johnson
Covid-19 has pushed many of us into work-from-home situations where "broadcasting" during virtual meetings, webinars, training, and other events has become a centerpiece for our jobs. All that time in front of the screen makes connecting with our coworkers and other audiences a little harder and, possibly, a lot more important.
As someone who has had a long career working in newsrooms from news/talk radio stations to the AP to NPR to Westwood One News, I've seen how the abilities needed to produce or anchor newscasts are well suited to running or participating in a Zoom meeting.  So, what can we take away from broadcasting pros to make us better communicators in a virtual workplace? Here are a few tips:
Prepare.
In some ways, the rules for a virtual event aren't any different than the requirements for an in-person meeting. Know your stuff. Get the facts. Double-check your information. Only when you've got all your facts checked, you've taken into account conflicting points of view, and you've resolved conflicts into a single premise can you effectively make your case.
Think like a journalist.
You won't go wrong if you ask who, what, when, where, how, and why. If time allows, don't just make a mental checklist. Use your keyboard to prioritize what you want to contribute to the conversation. TV anchors and hosts don't tell you everything they know. They sort through the knowledge they have at hand and layout a few points or messages in order. This anticipates that, almost inevitably, only the top one or two points you want to make will wind up being heard in a virtual presentation.
Frame it.
If you are aware of what you want to say, how you say it becomes important. Yes, of course, be confident and cool. But just as your video background should provide an appropriate frame for your participation, you should also try to frame what you want to say against a different kind of backdrop—a perspective that resonates with your colleagues, collaborators, and other audiences. Among the basic journalistic questions mentioned earlier, focus on the why and the how. They are the most powerful ways to underscore what you want to say. And the answers to why and how will become the most persuasive—if persuasion is your goal—and the most compelling.
Reveal your best self.
Yes, dress the part. Sweats won't cut it. Don't fidget. You want to stand out because of what you know and say, not what you do. You also don't want to be that distracting presence walking around or constantly adjusting your seat. The most important way to show off your best side, however, is to be present in the moment. More than turning off email alerts and cell phone chimes, you must pay attention. Try to set aside distractions. Listen. Hard. Focus on one or more participants when you speak to keep their reactions in mind. And be ready to make your contribution so every conversation with others makes their jobs and their lives a little better.
Expand their view.
Some of the greatest broadcasters of this or any generation knew that their power isn't in the pitch of their voice, the cut of their hair, or the color of their shirt. Their power rests in the people who trust them for straightforward information and a presentation that takes into account the elements the audience cannot see. In a time when our vision of the world may have narrowed to a laptop monitor, the ability to convey information that gives your audience a view beyond the kitchen table or the home office desk is more critical than ever before.
While focusing on your appearance, background, and lighting are important, the substance of what you are offering up and how you frame it becomes even more important.  As you watch or listen to your favorite newscast, pay attention to how they deliver information, how they ask questions, and what impression they leave you with.  Ask yourself what makes you trust or not trust what they say.  These observations will help you develop and improve your own effectiveness in anchoring a "broadcast" yourself in a virtual workplace.