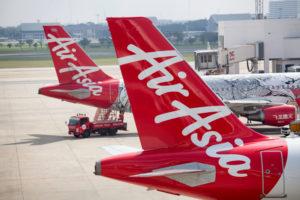 When the going gets tough, the tough get going—with words and action. Nowhere is this more apparent than in CEO Tony Fernandes' response to the crash of AirAsia flight 8501. To date, Fernandes has followed the cardinal rules of crisis management and in so doing offers a model for excellence in crisis communications.
Lesson 1 Take Charge
The best in crisis communications is exemplified by a strong and visible presence of leadership. Whether it's the CEO or COO, someone must step forward and be seen as leading the team in navigating through the emergency. From the earliest moments of the crash, Fernandes clearly signaled that he was in charge and actively doing everything in his power to help the families and find out what happened. He also supported and encouraged his staff as they struggle to deal with the ordeal, tweeting, "To all my staff AirAsia all stars, be strong, continue to be the best. Pray hard. Continue to do your best for all guests. See you all soon."
Lesson 2 Take Appropriate Action
Fernandes and his team set up centers for the families to provide them food, transportation, accommodations and other necessities. He's made it clear he is working with the authorities to provide—and find—answers. And he has been highly visible.
Lesson 3 Take Responsibility
CEOs sometimes shy away from their own stake in a crisis. Fernandes did just the opposite, demonstrating from the get-go his personal commitment to seeing survivor families and his employees through the unfolding developments. "I am the leader of this company. I have to take responsibility," he told reporters.
Lesson 4 Communicate
All too often, CEOs worry about potential lawsuits or bad press, hide behind "no comment," or allow the authorities or others to speak for them. To be sure, no one should comment on a crisis without knowing the facts, but that doesn't mean that you shouldn't communicate. Fernandes is an active Twitter user and from the first bulletin began sharing his thoughts, feelings, and information through social media. He also made himself available to traditional media, providing frequent updates to reporters. He communicates often to his staff and to families of staff and passengers, expressing his sorrow and compassion with words and deeds.
Lesson 5 Be Human
Fernandes is not afraid to show his emotions and convey his own pain. He tweeted right after the crash, "This is my worst nightmare." And after the body of a flight attendant was recovered and identified, he tweeted, "I am arriving in Surabaya to take Nisa home to Palembang. Words cannot describe how I feel. There are no words."
If handled appropriately, a crisis can make a company stronger (think Tylenol) or it can expose deep flaws in leadership, management, and communication (think GM or BP). It's too early to tell what will happen with AirAsia, but early signs indicate that Fernandes is steering the company well through a horrific situation.
Do you have examples of companies or nonprofits that have handled a crisis well? Please share.